Software That Makes Key System Management Sustainable
As mechanical lock and key systems continue to be the first line of defense in maintaining your security, having a comprehensive key management system is crucial to controlling and monitoring secure access. Poor key management can compromise your security, be a hassle to manage, and cost you time and money, while easy-to-use key tracking can streamline your key management. No matter what lock and key system you have, InstaKey's key tracking software can help you.
We have developed a patented cloud-based software technology that modernizes the way key systems can be managed. SecurityRecords.com® software is designed to give you visibility and control over all aspects of key management in a way that paper files, spreadsheets or PC-based software can't.
Get real-time visibility into:
Each key, specific locations and doors it accesses, and who is responsible for it – allowing for quick investigation and resolution in the event of a keyed security breach, easy change of access with employee turnover, and streamlined key audits.
What keys have been made and which locks have been changed, including how often and why – allowing organizations the opportunity to improve procedures around key management and costs.
Who has access to the data and records of modifications that have been made – creating tighter controls and improving accuracy and accountability.
How the entire key system is operating – dashboard tracking of frequencies, orders, supplier turnaround times, and freight costs.
Take complete control of your key system information with SecurityRecords.com®. Easy, comprehensive key management is within reach so you can manage, share, integrate and audit your key data to enhance compliance and reduce costs.
Need to do more with even less?
Let InstaKey manage your key
system and help you implement
best practices.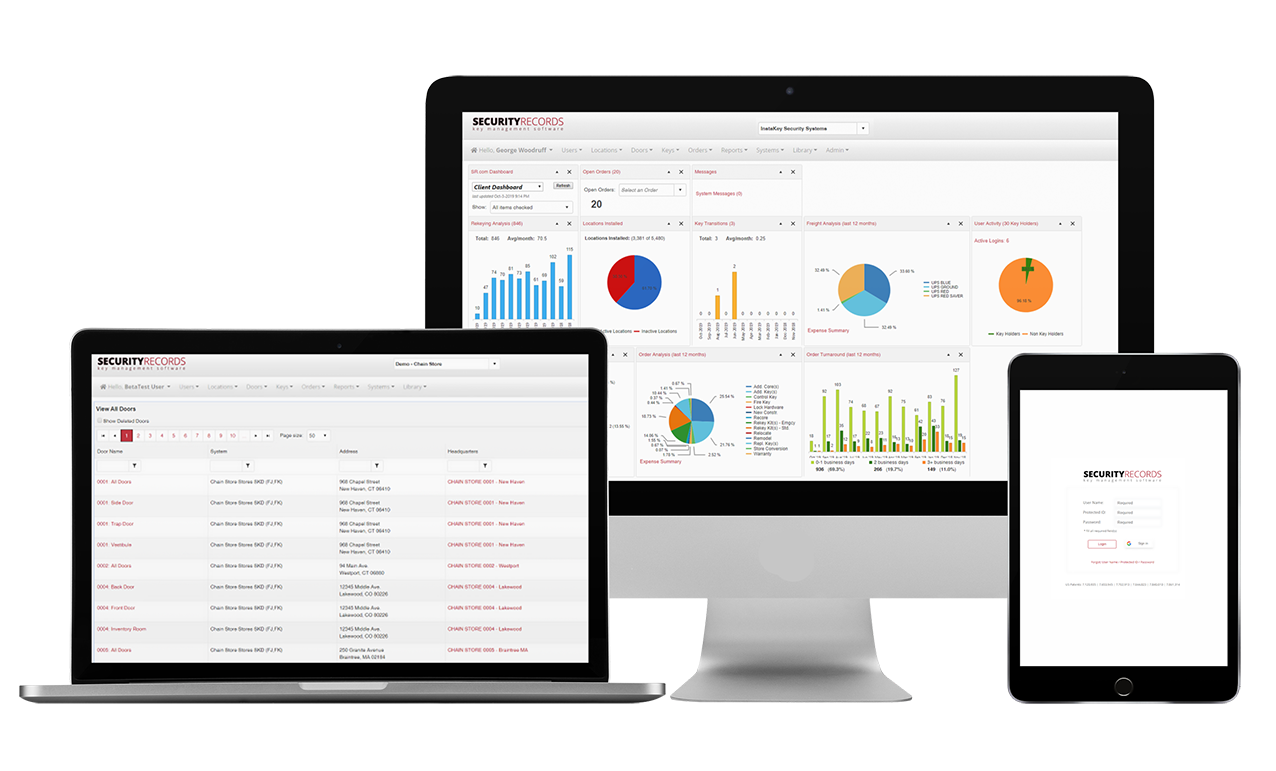 Explore SecurityRecords.com®
Take a tour of our demo
system right now. Simply type demo
in all credential fields to get started!
Login
Real-Time, Actionable, Key Tracking Data Dashboard
Rekey Cost Control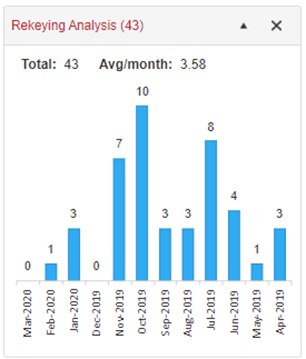 Rekeying Analysis
Keep track of rekeys across locations and drill down into interactive data to see the details of each rekeying event, including why a rekey was necessary. A trend of unnecessary rekeys can be a training opportunity for staff to reduce costs in the future.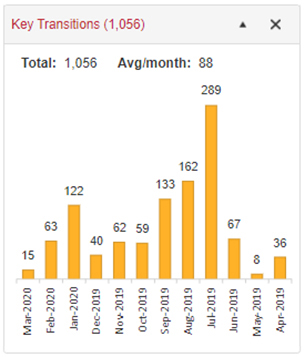 Key Transitions
With InstaKey hardware, there is no need to rekey when you get a key back from a key holder. Simply reassign that key to another key holder and keep track of when and how often that happens with cloud-based interactive data that can be accessed from anywhere in the world with an internet connection. Eliminating the need for rekeys after a key transition can save you both time and money.
Keep Track of Rekeyable Core Steps
InstaKey user-rekeyable cores can be rekeyed 9 or 12 times (depending on the type of key system). Each lock that has not been rekeyed is on step one. Each rekey increases the step by one. The more locks on lower steps, the more you're saving. Clients that follow our recommended best practices rarely get past step 3 or 4. Locations that frequently get to steps higher than 4 may have training opportunities to help keep costs down.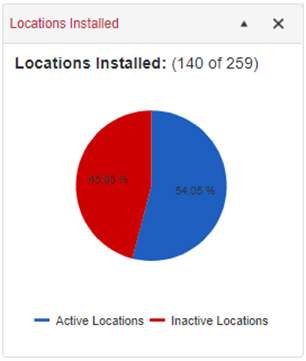 Locations Installed
Keep track of what locations are installed with InstaKey hardware to run a cost comparison. Is InstaKey really more cost-effective? Your data won't lie.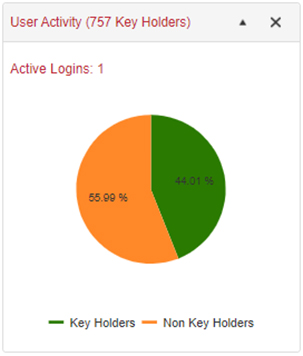 User Activity
Who is logging in to manage your key system? You'll have visibility into who's doing what and when.
Partnership Visibility and Cost Control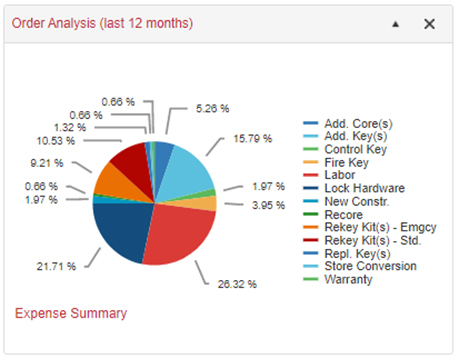 Order Analysis
Knowing where your money is going when managing your key system can help to eliminate unnecessary spending. An emergency InstaKey Rekeying Kit will cost more than a standard kit. Train staff to order the next Rekeying Kit each time a rekey occurs. That will save from having to order in an emergency.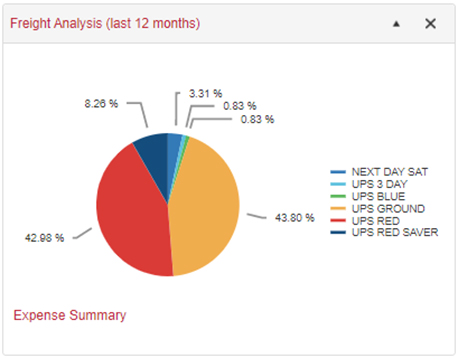 Freight Analysis
Keeping a Rekeying Kit on-hand in a secure place will help to reduce the need to pay for emergency shipping on another Rekeying Kit. This interactive data will drill down into when and why certain shipping methods were used.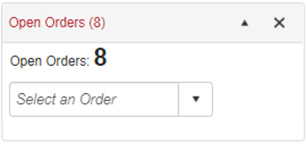 Order Management
Easily manage orders from InstaKey right from the dashboard. If you're traveling from location to location to manage things like installs or rekeys, you'll find all the shipment tracking info you need to plan your visits, right in your orders.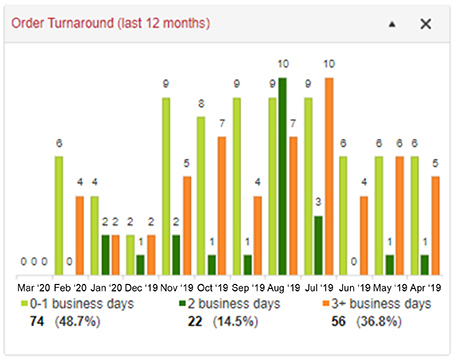 Order Turnaround
How quickly does InstaKey fulfill orders? We pride ourselves on fast order turn around, but with SecurityRecords.com® you'll be able to track just how fast.