InstaKey is a group of very talented, client-centered professionals that are changing the way people think about and manage mechanical lock systems.
Ryan Carter, LPQ
CEO
In receiving a Psychology degree from the University of Oregon, Ryan discovered his passion for people and leadership early on. Originally from Roseburg, Oregon, he moved to Denver to follow his entrepreneurial spirit where he found his calling in providing safety and security solutions.
With a strong commitment to his partners and colleagues, Ryan strives to deliver excellence at every turn. In over 24 years at InstaKey, he has had a major impact on brand recognition and the development of a culture of client-centricity.

In his free time, Ryan is an avid sports fan enjoying all types of competition. He spends time with family and friends enjoying the outdoors and all that Colorado has to offer.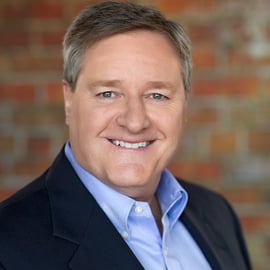 Tom Ramey
VP, Accounting
Tom, a proud Colorado Native, is our resident accounting expert who also has a great sense of humor - not two things you'd typically find in accounting leadership. He is a Regis University (Denver) graduate with years of expertise in the accounting world, helping companies grow and adapt to an ever-changing business landscape.
Prior to joining InstaKey in May 2018, he was the Audit Manager of an international CPA firm and a Controller and/or CFO of four prominent Denver area companies. Needless to say, he works diligently and is committed to accuracy and efficiency.

In his free time, he enjoys spending time with his wife Cathy and their children.
Cita Doyle, LPQ
VP, Sales & Marketing
In over 21 years in the Security and Loss Prevention Industry, Cita has lead an impressive career focused on industry partnerships, market share growth and brand recognition. In 2017 she was recognized by the International Associations of Interviewers "The Power of Remarkable Women" in our industry.
She was also a recent recipient of Loss Prevention Magazine's Magpie Award for "Excellence in Partnerships". She is one of many at InstaKey who has received LPQ accreditation from the Loss Prevention Foundation and is passionate about advancing certification and education in the industry.
Outside of the office, Cita enjoys skiing, hiking and riding her Harley with her husband Rudi.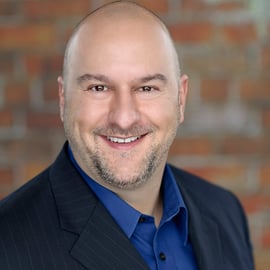 Dominick Blum
VP, Information Technology
Goal-oriented and solution-driven, Dominick seeks to bring excellence into everything he does. As an Information Technology Executive, he has spent the last 25 years building long-term relationships with his clients based upon integrity and trust.
In over 13 years at InstaKey, he oversees all aspects of IT and provides oversight to our production department. Dominick's dedication to efficiency and optimization can be attributed to the excellence in performance and service that InstaKey clients depend on.
Dominick's dedication and passion also applies to martial arts. He runs a school in the same building as InstaKey and can be found there most evenings, perfecting his craft.